My first time…
Few weeks ago, I've decided to share my first article in English about how to scrape slack…
First time in English, and what a result, more than 1400 views in 2 days after the citations in Recruiterbrainfood, thank you @Hung Lee !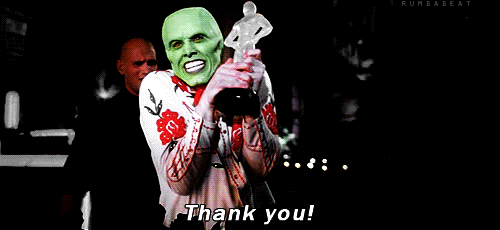 In 2 days, I acquire the same traffic than in one year… but that isn't the point…
Few reactions about the object of the article: some people blame on Twitter about the fact recruiters were scraping some slack groups and use technical tricks to automate a manual action…
Behind the scene, I hear the argument that scraping personal data would contravene to the privacy & wouldn't be ethical…
But showing a technic isn't ethical or unethical, it's just a technic.
Is there any borderline?
Our limit is law & personal ethics…Scraping data is just a way to collect data. Collecting, analyzing is a part of our job – Our job is finding the smartest people to file a position – nowadays with the data deluge a part of our a job still finding people BUT but more than ever it's mining & analyzing data to understand our target and be more be more engaging & convincing…
Using slack to grab data seems to be a problem for certain. But In fact, We are using tricks for a long time to obtain info. When I started to work We were using phone sketches to identify our target prospect… And I still use this technic for certain position when I haven't find any footprint… It's rare but it's happened…
When we were using this technic, obviously we were using pseudo and create a persona to obtain the good info…  Was a bit more ethical than scraping data? not sure…
Today when I scrape info, I just scrape public info…,  the access of this data is just limited by the existence of an account to enter in the community…
Why limit yourself to a particular platform?
Meetup, Github, Slack, Reddit, Instagram, Facebook, Couchsurfing…. everywhere! Our playground is large, maybe too…
15 years ago there was a prime for keeping data in a big database, we were dealing with scarcity… At the age of abundance, the point is how treating this data to obtain smart insights, and approach & engage the smartest people…
As a Sourcer, our job is targetting, companies, communities, identifying people and engage them…  To achieve this goal we have the largest playground than we ever had…
it can happen that we contravene with the terms of use of a platform, in general, because we are using automation to accelerate the manual process – does it make us hackers or criminals?
WE AREN'T HACKERS, WE AREN'T SPAMMERS, WE'RE JUST SOURCERS ! SOURCING ISN'T ONLY DIGGING IN A DATABASE OR IN LINKEDIN… IT'S MORE THAN THIS!